It is the start of a new year again! To the new faces of the club, thank you for coming to our taster sessions over the past two weekends, it is so great to have you on board with us this year. To the old members, thank you for joining us again, and we hope that you will manage to come on more hikes with us this year ;)
I just thought that it would be very helpful to do a quick FAQ for all of you as we have been receiving a lot of these questions. I hope they come in handy, and if there are more queries that aren't covered in the list below, do message the Facebook page or any of the committee members, we'd be glad to help!
FAQs about the club:
1.Should I invest in hiking boots, since they are quite pricey?
My answer is predominantly yes. If you plan to come for at least two hikes every month, hiking boots will be very useful to have as they are better for your feet and ankles when doing long-distance walking and hiking. Besides, they are very durable and waterproof, and often last for at least a couple of years.
Also, as a member of the club, you get 15% off all items (excluding already-discounted items) at Cotswold Outdoors so it's really quite a bargain. What I would suggest is to check out the extensive boots collection on their website (https://www.cotswoldoutdoor.com/), pick out the ones you'd like to try out, "Click and Collect" at one of their stores (your card will be temporarily charged but they will refund if you decide not to get the shoe), pop by the store to try them out and head out with the most comfortable pair. Their staff are also very knowledgeable so don't be afraid to ask them for help!
2. Are your hikes always on Saturdays/Sundays?
We always alternate our hikes between Saturdays and Sundays every week :)
3. What is a 16-25 Railcard? Should I buy one?
With a 16-25 Railcard (for people aged between 16 to 25) you'll get ⅓ off rail fares while travelling in Britain. And if you connect it to your Oyster Card, you'll save ⅓ on the tube too, which means that a ride would cost £1.60 instead of £2.40. The Railcard costs £30 a year, and £70 for three years. More information here: https://www.16-25railcard.co.uk/
I would strongly advise you to buy a Railcard if you are planning to come for hikes often. Regardless of whether you're an affiliate or a full-time student. It is one of the most value-for-money items I strongly suggest you to get, unless you want to pay full fare for the train tickets :~)))
4. Will there be hikes running during the holidays (Christmas, Easter, Summer, etc)?
It depends on the availability of walk leaders to organise the hike. So far we have hike every weekend over Easter and the exam season, but we cannot guarantee this for Christmas and Summer.
5. What is the average difficulty level of the hikes?
There's really nothing much to worry about for the difficulty level of the hikes, as we promise they are all beginner friendly. There are no tall hills or mountains in England to be intimidated by. So don't brood over too much on the difficulty level and just join us even if there is a slight sense of interest!
6. Can I bring a family/friend/dog (who isn't a member of the club) for a hike?
Due to the Student Union's policies about insurance, technically non-members are not allowed to join. But if it is a one-off thing, we will be glad for your +1 to join us, but we would appreciate it very much if you seek permission from the committee first before you bring them on a hike.
7. Are there committee positions available?
Yes! Currently the positions of Marketing Officer, Social Secretary, and Social Media Officer are unoccupied. We already have some interest, so do message any of the committee members if you are interested and want to know what the roles entail! We will be holding an EGM after Reading Week.
8. So what is lined up for the club?
Loads and loads which I cannot reveal much about here! It's our 10th year anniversary this year and we have an exciting week of programmes lined up in November, volunteering hikes, a Christmas dinner, camping trips in Spring… and more!
I genuinely hope this helps some of you! If you have any further questions or clarifications please let any of the committee members know. See you on a hike/social soon!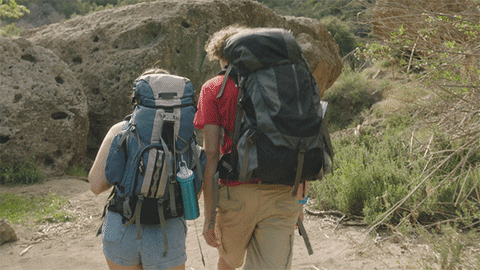 Elly
President
Follow our Instagram: @uclhiking